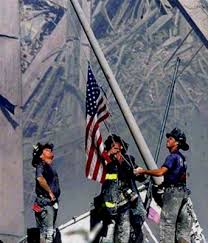 Three New York City firefighters raise the American flag at the World Trade Center on Tuesday, September 11, 2001 in this photo taken by Thomas E. Franklin.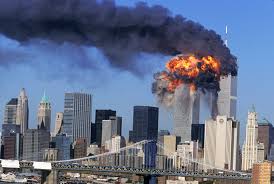 Islamic terrorists from the Osama bin Laden group al-Qaeda hijacked American Airlines Flight 11 and United Airlines Flight 175 and flew the planes into both towers of the World Trade Center in New York City.  2,753 people were killed including 343 New York City firefighters, 23 New York City police officers and 37 officers of the Port Authority of New York and New Jersey.
There were numerous individual stories of bravery.  One such story is of Father Mychal Judge.  A Roman Catholic priest and a chaplain for the New York City Fire Department, Father Mychal rushed to the World Trade Center that morning to provide spiritual counseling, as well as to administer last rites to those of the Catholic faith.
While in the North Tower with other firefighters and emergency personnel, the South Tower collapsed and sent debris into the North Tower where Father Mychal was located.  He was fatally injured.  A group of emergency personnel carried Father Mychal's body out of the tower.  All those men survived the events of the day.  Had they remained in the North Tower where they had been, they likely would have been killed during its collapse a short time later.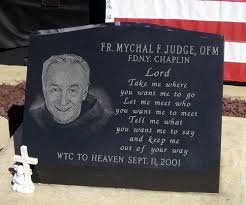 The following prayer was found in the pocket of Father Mychal Judge the morning of September 11, 2001:
Lord, take me where you want me to go.
Let me meet who you want me to meet.
Tell me what you want me to say,
And keep me out of your way.
Bill Cosgrove, a police lieutenant, was one of the men who carried Father Mychal out of the tower.  "He's always been on my mind ever since then, because it's my firm belief that the only reason I'm here today is because of him."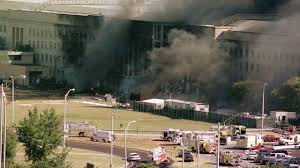 The Pentagon in Washington, D.C. the morning of September 11, 2001.  184 people were killed after American Airlines Flight 77 was hijacked and crashed into the building.
At the Pentagon, Army Lt. Col. Ted Anderson carried two woman away from the burning and smoke-filled building who had been thrown out of a second story window.  Anderson would re-entered the building multiple times to save others before firefighters wouldn't allow him to go back again.  His story was typical.
"You don't leave your comrades on the battlefield," said Anderson, a field artillery officer who worked in the Office of the Chief of Legislative Liaison. "To me, this was the battlefield."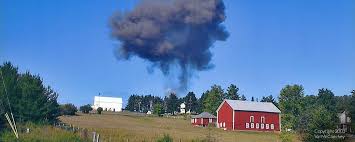 United Airlines Flight 93 crashed in a field in Shanksville, Pennsylvania.  40 passengers and crew members died trying to retake the plane from the terrorist hijackers.  It is widely believed the terrorists were attempting to fly the plane to a target in Washington, D.C., likely the White House or Capitol building.
Before passengers rushed from the back of the plane to the cockpit to retake control, one of them, Todd Beamer, would say, "Are you guys ready?  Let's roll!"  The catchphrase "Let's roll" would become a rallying cry for the nation.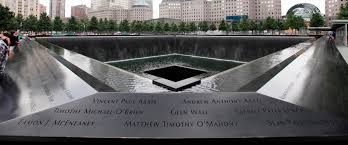 Ground Zero in New York
The events of September 11 remain a stark reminder that evil exists in the world.  We face an enemy willing to kill themselves in order to kill others.  Individual Americans are willing to risk their own lives to save others.  Today, Americans remain in many places around the world in defense of liberty.  We remember them and all those we lost on September 11, 2001.
September 11 has been designated as Patriot Day and National Day of Service and Remembrance by Congress and the president.  Americans are asked to observe a moment of silence to remember the innocent victims of the worst terror attack in United States history.